Tumbler Care and Instructions
Your tumbler was hand-made with love and I hope you have many years of enjoyment. Please take the following precautions to care for your mug.
Hand Wash Only!
Not Dishwasher Safe!
Do not let tumbler soak – water can penetrate the seal and damage your tumbler. 
Do not expose to extreme heat – Locked in a car during an Arizona summer will make your tumbler very sad. 
Your tumbler is shatter-resistant, but not shatter-proof. Please take care of your tumbler.
Follow me on Instagram
Check out my my recent projects on "the gram". 
Elf Orders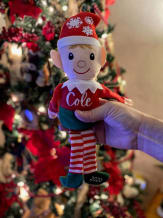 These cute little elves can be personalized with a name and the year.
Tumbler Orders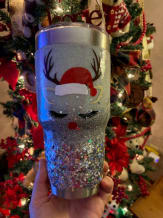 These tumblers are made to order and personalized just for you. Please note that it can take up to 2 weeks because they are created especially for you.